Get Our Skilled Mobile Pet Grooming In Dubai
Our experienced and skillful mobile pet grooming in Dubai is generally tough to search in Dubai, let alone on a mobile grooming machine to benefit a dog wash or pet haircut, that's why you should not neglect the chance to get your buddy groomed by our skillful mobile pet groomers service in Dubai. Also Discover the best deals on cheap pet food in Dubai! Explore a diverse selection of affordable yet nutritious pet food options tailored to meet your furry companion's needs.
Professional Mobile Pet Grooming in
Dubai UAE
Our professional and experienced groomers will leave your pet looking and feeling good and will facilitate advice on any procedures your pet should be follow according to your pet requirement. We present personalized dog and cat grooming facilities at a great value. Discover top-quality yet affordable & cheap pet food Dubai options with our extensive selection.
At PetSpoiler, we believe that every pet deserves the royal treatment. Whether your furry friend needs a pampering session on our state-of-the-art mobile pet grooming unit or prefers to explore our pet grooming shop Dubai which includes cat grooming, dog grooming, bird grooming and rabbit grooming. we've got all their needs covered, and more.
Most popular dog and cat product.
Every toy, any treat that you carry for your pet plays an important role in their food and lifestyle.
Expert of pet grooming in Dubai
We are committed to supplying best quality online pet shopping facilities additionally mobile pet grooming in Dubai.
Our mobile pet grooming connects with you one on one taking the time to realize your pets and their requires.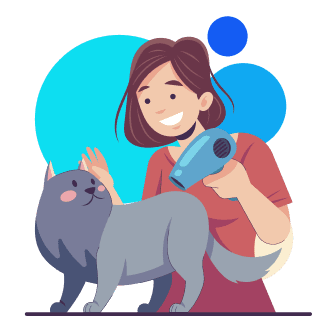 Our mobile pet grooming services is all available for all pets, in any case of their breed or coat sort.
We prioritize your pet's comfort and well-being, ensuring they leave our shop looking and feeling their best.
What sets PetSpoiler apart is our genuine love for pets. We're not just a business. We understand the unique bond between pets and their owners.
Our pet grooming shop Dubai have skillful and professional grooming services for any pet. We are really happy to say that, through the hoarded selection procedure. Our professional team contains the best cat and mobile dog grooming Dubai. We also supply quality facilities all around the country. Mobile Pet Grooming in Dubai We have the best mobile pet grooming service and we also have highly experienced and professional mobile pet grooming in Dubai. Our mobile pet groomers in Dubai van, get a trustworthy puppy grooming home service in Dubai and become much more suitable. As one the best mobile pet groomers on wheels.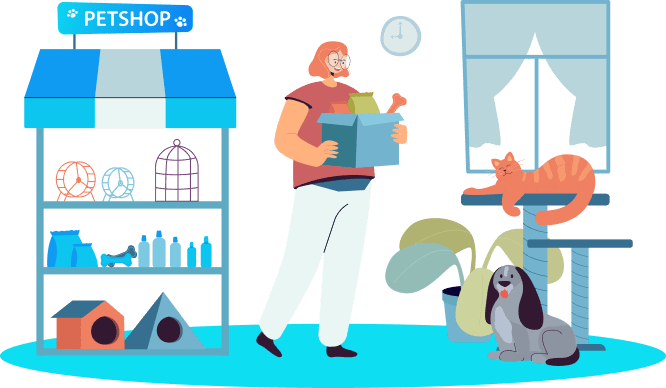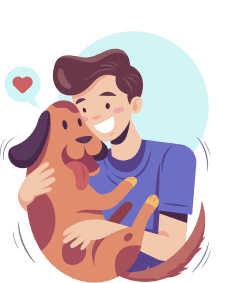 If your pet enjoys the social atmosphere of a salon, our in-store grooming salon is the place to be. Our friendly and professional groomers are ready to give your pet the star treatment they deserve. We use top-quality products and techniques to cater to all breeds and sizes, making sure your pet leaves our salon looking fabulous and refreshed.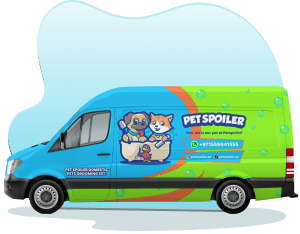 Our mobile pet grooming service brings the salon right to your doorstep! We understand that some pets might feel more comfortable in their own surroundings. That's why our expert groomers are equipped with the latest tools and a gentle touch to ensure your pet enjoys a stress-free grooming experience. From stylish haircuts to relaxing spa treatments, we offer a range of services to keep your pet looking and feeling their best.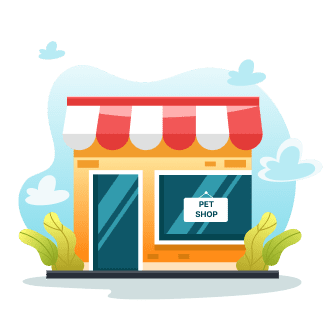 At PetSpoiler, we're more than just grooming – we're your one-stop-shop for all your pet's needs. Our pet grooming shop Dubai is stocked with a wide range of affordable pet food, accessories, toys, and essentials to keep your four-legged family member happy and healthy. From premium pet food brands to stylish collars and toys that will keep tails wagging, we have it all. Shop now for great prices on nutritious cheap pet food Dubai.