PetSpoiler emerged from the genuine belief that pets deserved to be treated like royalty. It was about more than just grooming; it was about creating a haven where pets felt safe, loved, and cherished. Our aim was to provide not only top-notch grooming services but also to be a one-stop-shop for pet owners, offering affordable pet food, accessories, and all the essentials necessary for a happy and healthy pet.
With our mobile pet grooming service, we bring the salon experience directly to your home. Our team of expert groomers will pamper your pets, ensuring they receive top-notch grooming, including baths, haircuts, nail trims, and more. We use gentle techniques and high-quality products to make sure your pets look and feel their best.
But PetSpoiler is more than just a grooming service. Our pet store offers a wide range of products to cater to all your pet's needs. From premium pet food and treats to stylish accessories and toys, we have everything you need to keep your furry friend happy and healthy. Our knowledgeable staff is always ready to assist you in finding the perfect items for your pets.
We took our time to meticulously plan every aspect of PetSpoiler, from designing our cozy in-store grooming salon to crafting a state-of-the-art mobile pet grooming unit. Our team of dedicated groomers, pet experts, and animal lovers came together to make this dream a reality.
Our Story - Where Love for Pets Became a Lifelong Journey
Once upon a time, in the bustling city of Dubai, a small but heartfelt idea was born – PetSpoiler. It wasn't just an ordinary business venture, it was a manifestation of an unwavering love for our four-legged companions.
As we spent countless hours caring for and pampering our own pets, we realized that we wanted to extend this love and care to other pets in our community. The dream of creating a place where pets could receive the best possible care, grooming, and supplies was born.
Our primary goal is to see pets thrive and their owners smile. We believe that when pets are happy, their owners are too.
At PetSpoiler, our story continues every day, one pawprint at a time. It's a story of love, dedication, and the profound belief that pets are not just animals; they are family. We invite you to be a part of our story, to join us on this incredible journey of pet love and care. Discover the PetSpoiler difference and experience the magic of a place where love for pets is at the heart of everything we do.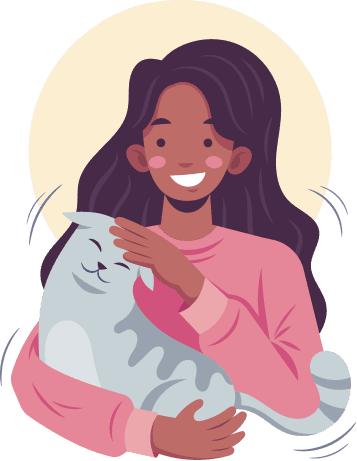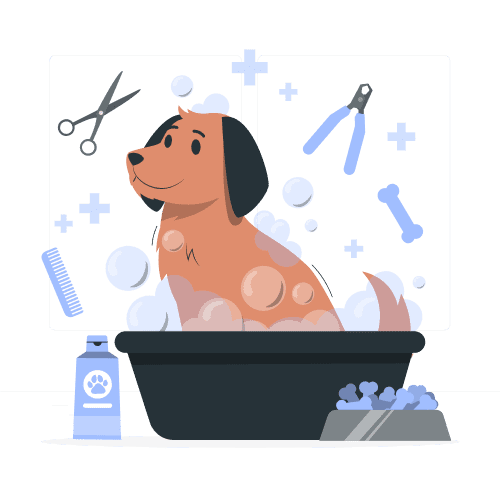 Our aim is to facilitate a kind, gentle and professional facility to our furry friends. Mobile pet grooming in Dubai is dedicated to animal care and health, our staff is highly extremely kind and tender because pets deserve a place where they are treated with love. Our experience groomers will leave your pet looking and looking amazing and will facilitate advice on any kind of procedures. Your pet should follow according to your pet's requirement. We extend personalized dogs and cats mobile pet groomers in dubai at a great value.
What sets PetSpoiler apart is our genuine love for pets. We're not just a business. We understand the unique bond between pets and their owners, and that's why we go the extra mile to ensure your pet receives the best care and attention possible.
Our mobile pet groomers in Dubai supplying premium pet material and all-inclusive facilities of mobile pet grooming in Dubai. Our aim to keep pets us happy, secure healthy and comfortable as we can.
Convenience At Your Doorstep
With PetSpoiler, you no longer have to worry about driving your pet to the groomer or pet store. We bring our services directly to your home, saving you time and effort.
We understand that every pet is unique, and their grooming needs may vary. At PetSpoiler, we provide personalized care tailored to your pet's specific requirements.
Our team of experienced and skilled groomers are passionate about pets and dedicated to providing top-quality care. They undergo extensive training and stay up-to-date.
Grooming can be a stressful experience for some pets. With our mobile grooming service, your pet can avoid the noise, distractions, and anxiety often associated with traditional grooming salons.
You can find us nestled in the heart of United Arab Emirates, Dubai, Mirdif. We're proud to serve the local pet-loving community and provide a safe, comfortable, and loving environment for your pets.