Mobile Dog
Grooming Dubai
Give your pet a modern new haircut! If you are searching for a stylish lion cut or simply a summer cut for your lovely pet dog grooming in Dubai got you covered!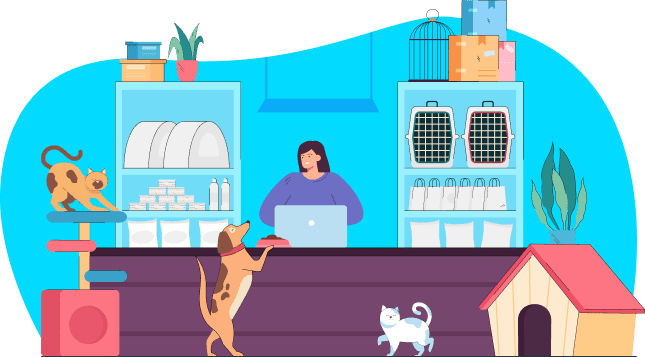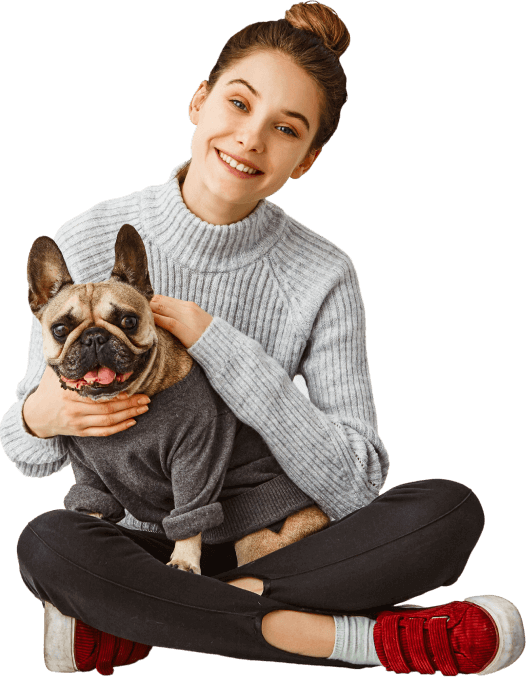 Mobile Dog grooming from expert groomers
Our mobile dog grooming Dubai services are a step over similar dog grooming businesses. We take the little time to honestly treat your dogs as if they are a queen or king. All our mobile dog groomers have a passion for the animals and love and care for them as if they are their own. We have some respective customer referrals and people love our facilities. Professional dog and cat groomers are actually tough to search for in Dubai, let alone on a mobile grooming machine to help a dog wash or pet haircut, this is the reason you should not let go of the chance to get your best friend groomed by our mobile dog grooming Dubai services in Dubai for dog grooming and cat grooming. Petspoiler groomers have all the solutions for all your pet grooming and pet shopping requirements. Supply you with the best standard pet shopping facilities such as mobile dog grooming Dubai. We are professional and take care of our small furry friends. Petsoiler dog grooming in Dubai completes understanding the grooming requirements of your dogs and the business is led by French administration and leadership that controls itself responsible for stringent security protocols and instruction. Petspoiler groomers always there to help you!
Petspoiler in Dubai has professional grooming facilities for any dog breed or cat. We are proud to say that, by safety and careful choice procedure, our expert groomers in Dubai give the perfect cat and dog groomer in Dubai who can supply standard facilities all around the country.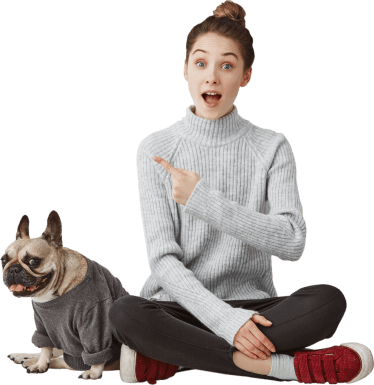 Our groomers for dogs meet with you one by one taking the time to realize your dogs and their requirements. All our packages involve nail trimming and filling, gland expression and ear cleaning.
Dog grooming is the procedure of love, care and cleaning a dog. It is a process of increasing the physical look of your pretty pet. Grooming is very important for the wellness and good condition of a dog. Your buddy requires care and love from you which our mobile dog groomers in Dubai can supply. Whether you are living in Dubai and searching for the perfect dog grooming service close to you? The team is always here to serve. We are Dubai's no.1 luxury mobile dog grooming Dubai supplier. Our team visits customers' states in Dubai with our well-equipped van and supplies luxury grooming meetings to the pet. Daily grooming decreases the chance of many health problems such as scratches, skin diseases, and many also. It decreases the load of outer parasites on the skin which generally causes skin problems and irritation or the entrapment of dangerous bacteria.
Will involve Hypoallergenic shampoo, anal gland expelling, ear cleaning, nails trimming, hand drying, fluffed and brushing.
This facility will involve trimming any additional coat or uneven parts of the previous haircut, as important by the holder. Evening out back legs, ears, paws, face, feathers and chest etc.
The customer describes the cut style puppy cuts, quality breed haircuts, lamb cut, shaving and summer cut, etc. our mobile dog groomers Dubai recommended having a picture of the haircut you like us to copy, to stop any sort of misunderstanding on your explanation.
If you like to make your doggie look like a show dog, we have mobile dog groomers in Dubai will deliver your dog into a star. Your dog's complete body will be hand scissored to be capable to generate stylish curves and also styles. This service is not obtainable in our online booking, call us to for a guess or to book.
Our dog grooming in Dubai starts with a pre groom consultation where we talk about your needs and make proposals. Our full dog groom mobile facility in Dubai involves:
• Brush out
• Blow dry
• Shampoo
• Teeth cleaning
• Hair cut
• Ear cleaning and trimming
• Nail clip
• Gland expression
• Facial scrub
Foe when your dog requires only one or two things doing, but is before tidy and clean.

• Sanitary trim
• Nail cut
• Gland expression
• Facial trim
• Flea treatment
• Ear plucking and cleansing
For when your dog requires a little bit of a spruce-up but does not actually require a haircut.
• Mouth wash
• Blow dry
• Brush
• Shampoo
Our mobile dog grooming Dubai also supplies cats grooming services, rabbit grooming services and birds grooming services in Dubai.
For anyone finding for dog grooming close me, pets in the city are the best selection, because safety and comfort of your pets is our first priority. Our travelling dog grooming service is designed to ensure that every pet obtains individual attention.
If you are searching for dog or cat grooming near me, our professional team services can be helped from the comfort of your house. It is suggested for those pets who are still getting used and not in safety and feel comfortable in travelling on long way to a grooming shop.
You can ensure that your pretty dog will have a hygienic grooming experience at the hands of calm and experts skilled dog and cat groomers. Our grooming for dog's service is always here for all the cats, dogs, in any case of their breed of coat sort.
Our dog salon is the best option for those who want to gift their pets with some beautiful and cool toys or with safe and comfortable beds. In salon is anytime open, we just showcase articles from the best origins that are cheap able and also affordable priced.
The organic Grooming and the Environment
Organic grooming to us means doing anything we easily develop good health in your pets, health in your environment and health in you too also. Our mobile dog grooming Dubai avail foster an environmental way of doing things.